How about the Sex Doll-Gabriella ?
Be careful, guys… and girls… it's going to get very hot!… Here is a new series of photos of the sublime Gabriella 153cm E Cup Big Tits Asian Sex Doll. For big boobs lovers, like me, she's one of the most beautiful sex dolls on the market.



I have prepared a photo, I invite you to come and enjoy it

But I can't help but look at her…. She's awesome. I love her tight waist and her little butt, with her two huge tits between which you just want to put your head… yes I told you so, I'm crazy about her...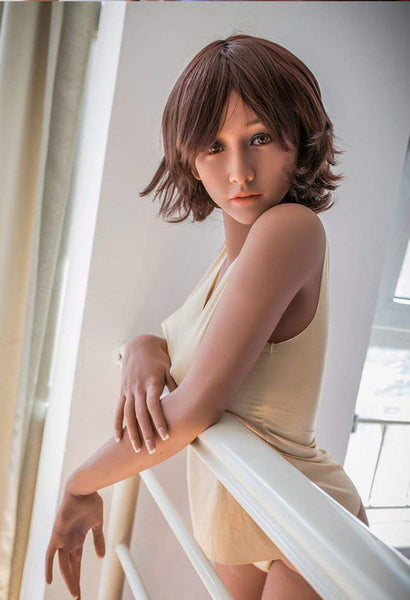 Moreover, this sex doll is not very heavy, so we can allow ourselves positions that are not possible (unless we are super strong).
Like most sex dolls today, this sex doll has a metal frame, which is a key factor in her activities. Before making love, you can learn about the strength of the doll through the range of activities of the doll, so that you can choose the way of making love that suits you. We can ship this product directly from LA. Yes, the products we recommend can be shipped directly from overseas warehouses, and the price is lower than other stores, but the quality is very good. Of course, the after-sales service is also first-class . After you purchase, we will arrange the delivery immediately, and the delivery speed is also very fast. If you want to replace the product after you place the order, it is also possible, and we will try our best to meet your requirements.
If you want to know more information and pictures of Gabriella, please email us below, and online consultation is also supported!