Last time I wrote a product introduction about 140cm dolls, now let me introduce you some dolls with big butts! They all have big breasts and big ass, and they feel very good to the touch. Imagine, in winter, sleeping with a soft doll, is it very hot? When you can't sleep, you can still make love, which can better help you fall asleep! In short, starting with a doll will not let you down!
You'll see that we have pages and pages of our fat dolls. Here, we're going to feature a few of the most exciting. These are high-demand dolls that our customers are absolutely falling in love with. Take a look for yourself!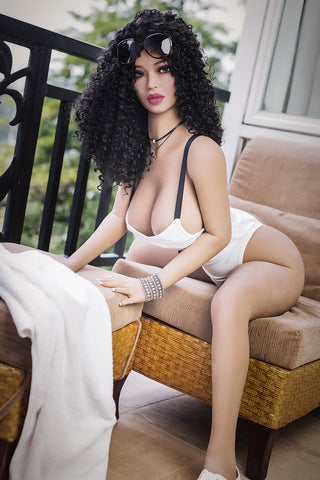 There is no doubt that Bonnie is the woman most people want to date, just check out her thick curly hair, full lips, and piercing brown eyes. Next cast your eyes downward. See her full breasts, narrow waist, and curvy hips? This is one voluptuous woman who really takes care of herself. Just imagine how she looks doggy style. Even better, she's got that fiery personality, with a big love for passionate sex with a man who can handle her.
We think that must be very acclimated to the cold. That must be why she runs around in the nude so often. Of course, her love of exhibitionism is just a bonus for you. is a classic, Northern European beauty. She's tall , slender, blond, and in amazing shape. That's great for you! While other women may get tired too soon, she's ready to keep going. She's also athletic enough to try any position. Feeling horny already? is open-minded enough to give you access to her body any time, any way.
Do you know the

Vampire Diaries

? There is a girl named Lexi. She is bold, kind, and loyal. She is a rare woman, and our baby Lexi is just like her, beautiful, sexy, loyal and kind, and owning her is the happiest thing in life. She likes hanging out, watching you play video games, sports on TV, and generally having a great time. Lexi has a great sense of humor. She's funny and snarky. In fact, she reminds us of the character, Julie Powers, from Scott Pilgrim. Best of all, she's so hot! She loves all sorts of sex. It's like having a friend with benefits, only that friend lives with you.
Okay, it's a really dirty fantasy, we admit it! Still, if you subscribe to any online porn site (don't we all???) you know that the sexy stepdaughter or step-sister fantasy is absolutely huge. We say, there's no shame in indulging that fantasy in a healthy way.
Astrid
is the perfect doll for the job. Just look at her! Blond hair, blue eyes, pouty lips, perky breasts; she's just begging to be how to please a man. Don't forget to pleasure her as well. She loves long kisses, oral sex, and the missionary position.